School District Breaks Ground on Two OHM Advisors Building Designs
Image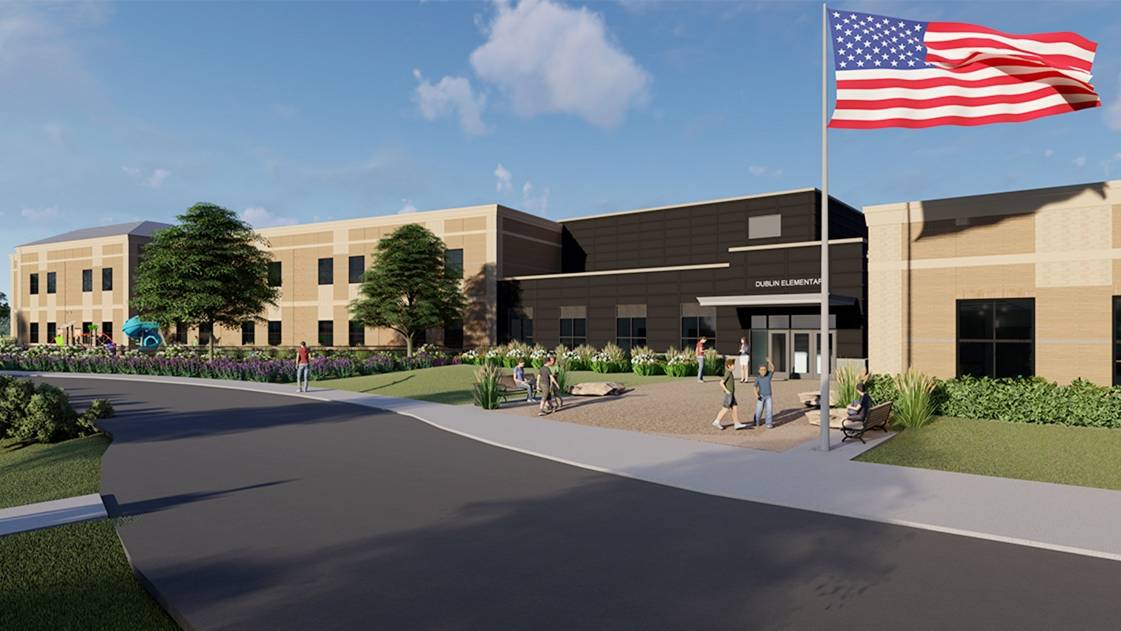 The Dublin City School District recently held its groundbreaking ceremonies for the construction of two new elementary school buildings designed by OHM Advisors.
Spurred by ongoing increased school enrollment and the passage of important education levies last November, the district reached out to OHM Advisors to design the two 82,000-square-foot buildings for its future Hopewell and Jerome Village elementary schools, together slated to accommodate over 1,400 students. Having designed the district's Glacier Ridge Elementary in 2007, the firm's architectural team used that plan as a starting point to both accommodate tight schedules and create a consistent design function between school facilities. The design team conducted extensive programming sessions with administrators, educators, and students to understand their vision and goals and improve upon the Glacier Ridge design, ensuring that the new designs meet the needs of today's curriculum and learning styles.
These sessions yielded the need for additional extended learning spaces to promote collaboration and small group work in more intimate learning environments. The design team incorporated garage doors that open to extend classroom spaces, transparent small group areas between classrooms, and media centers with folding glass partitions for transition to a more open environment. Outside, the team reimagined playground and field spaces to be playful, intimate, and integrated with the greater sites.
At the home of the future Jerome Village Elementary, OHM Advisors prepared a master site plan incorporating the future middle school addressing key concerns such as bus access, site circulation, athletic fields, shared utilities, and connectivity to the elementary school. The team is currently working on the middle school design.