OHM Advisors Thought Leaders on the Move: October 2019
Image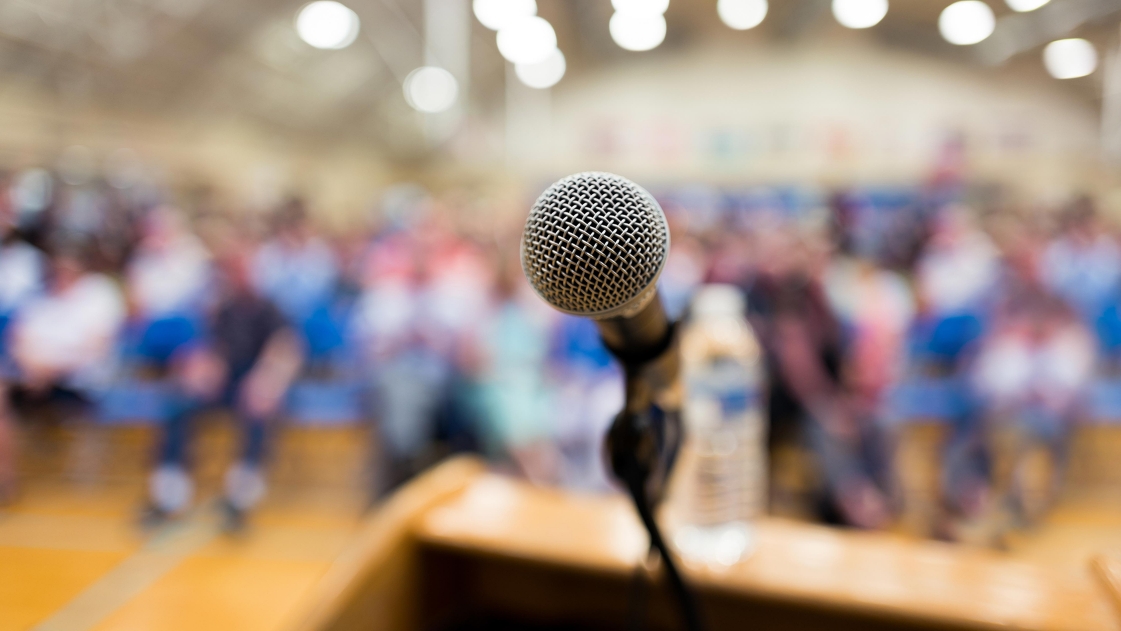 Join us this month at these industry events as our experts present on and discuss the issues impacting our communities and our world today.
October 3
Principal Aaron Domini and Senior Planner Arthur Schmidt present at the APA Ohio Planning Conference in Cleveland, Ohio at 1:15 p.m. The conference will celebrate 100 years of Planning in Ohio and explore the profession's journey from its start through its growth to today, as well as present on and discuss a vision for the future. Domini and Schmidt will discuss current innovations in Planning as related to the conference theme entitled, "Evolve: Looking Back. Moving Forward."
October 4
Stormwater Practice Leader Greg Kacvinsky presents with Valerie Novaes, P.E., on "Regional Stormwater Standards – Plan for Regional Roll Out" at the Regional Stormwater Summit in Southfield, Michigan at 11:10 a.m. Also presenting, on "Encouraging Green Infrastructure in the GWK District through Code Updates" at 10:45 a.m., are Planner Marguerite Novak and Nancy Russell, P.E.. Hosted by Pure Oakland Water, a not-for-profit dedicated to protecting Oakland County and regional water resources, the annual event offers educational expertise in stormwater management, legislation, funding, sustainability and more.
October 22
Project & Team Manager Lindsey Kerkez presents at the American Water Works Association's Water Infrastructure Conference in St. Louis, MO on October 22. One of 5 national recipients of the 2019 ACEC Young Professional of the Year Award, Kerkez will present highlights from the national report entitled, "Key Data to Inform Government Asset Management Policies", prepared for the AWWA Technical and Education Council Asset Management Committee and published in September 2019, on which she was a co-principal investigator. Kerkez is an expert in the development of comprehensive water asset management plans and OHM Advisors' lead engineer on drinking water regulations. After her involvement with the drinking water crisis in Flint, Michigan, she created a cross-discipline internal team to help communities adapt to emerging drinking water contaminants.
October 22
Principal Aaron Domini presents on "Newark Revitalization: A Story of a Vision & Partnership that Transformed a Landmark Community" at the Heritage Ohio Conference in Newark, Ohio. The annual conference brings together the leaders of community preservation and revitalization from around the state to share education, design trends, best practices and more, including special sessions with Ohio's historic preservation office covering topics like the National Register and state and federal historic preservation tax credits.
October 29
OHM Advisors is a proud sponsor of the Ohio Transportation Engineering Conference (OTEC) to take place at the Greater Columbus Convention Center on October 29-30 in Columbus, Ohio. Survey Practice Leader Ray Lillibridge presents on "New Technologies in GIS", together with GIS Practice Leader Mike Cousins presenting on "GIS Applications for Transportation Engineering", on October 30 at 8:00-9:30 a.m. Also speaking from OHM Advisors are Jon Grimm, P.E. on "Client Advice for Consulting Success" at 3:30 on October 29, and Principal Russ Critelli on "Transportation Planning Data" at 8:00 a.m. on October 30.
OTEC is one of the nation's largest transportation conferences, attended by over 3,750 transportation officials, professionals and members of the academic community across the country. The conference features expert speakers, technical sessions and an exhibition hall covering trending information and fresh ideas in transportation policy, planning, environmental issues, design, construction, maintenance, operation, local government and management of transportation resources.
Senior Planner Christine Spitzley and Project & Team Manager Lindsey Kerkez present in multiple sessions at the Michigan Department of Environment, Great Lakes, and Energy's (EGLE) Source Water Protection Conference in Mt. Pleasant, Michigan. The conference will provide opportunities to learn about management options for source water protection and steps for developing or enhancing an existing program. Attendees will learn about a variety of important topics, including ground and surface water protection issues, wellhead protection, risk communication, funding initiatives, emerging contaminants and state program updates.
Spitzley presents on "Effectively Engaging Wellhead Protection Teams" at 1:40 p.m. and "A Look at the New Source Water Protection Initiatives in the USDA Farm Bill" at 3:40 p.m. Kerkez presents on "American Water Infrastructure Act of 2018 and Source Water Protection" at 4:15 p.m.