OHM Advisors Thought Leaders on the Move: May 2019
Image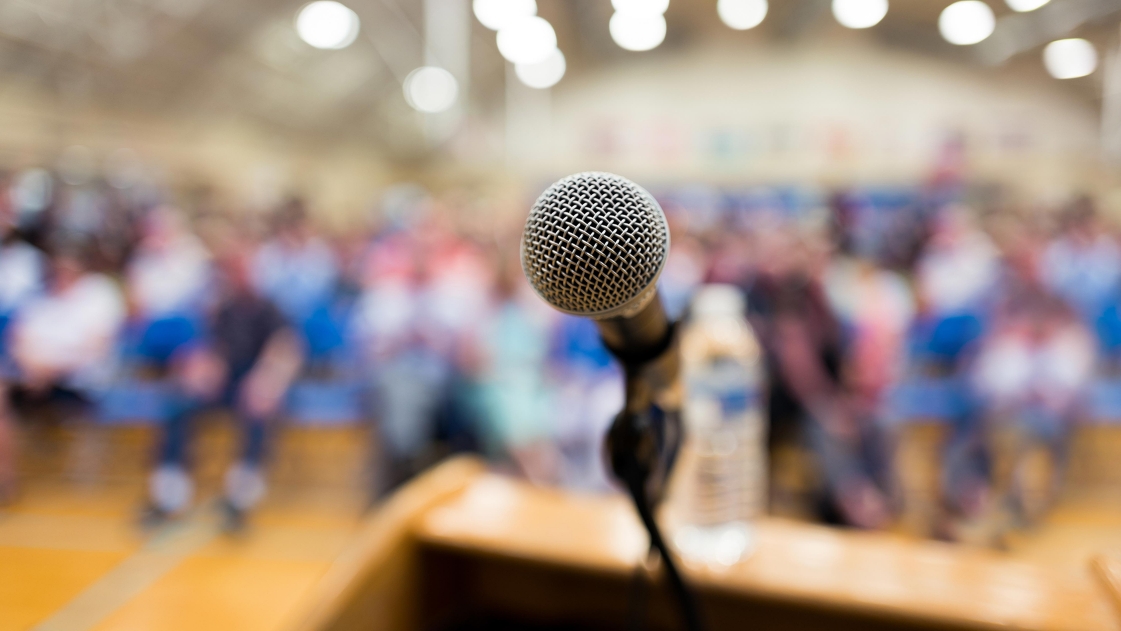 Join us this month at these industry events as our experts present and discuss on the issues impacting our communities and our world today.
May 9
Survey Practice Leader Ray Lillibridge presents on "GIS/UAS in Disaster Response" at the Northeast Ohio GIS Symposium in Cleveland, Ohio at 9:40 a.m. Entering its sixth year, the annual event offers expertise in GIS planning, development, and education and interaction with GIS and Geospatial technology developers, designers, and program managers throughout Ohio and the region.
Lillibridge will present on the firm's innovative technological disaster response in Midland County, Michigan where massive flooding compromised over 15 culverts and bridges, affecting hundreds of elderly residents in rural areas.
May 9
Nathan Zgnilec and David Bridenstine of the Environmental and Water Resources Group present at the Ohio Stormwater Conference in Cincinnati, Ohio at 3:30 p.m. One of the largest stormwater conferences in the country, the 12th annual event will deliver the latest information about environmental issues, new technologies, NPDES compliance, and pollution prevention to more than 900 attendees in an intensive workshop setting.
Zgnilec will present his experience studying floodplain elevation improvements at Allen Creek in Ann Arbor, Michigan, and Bridenstine will present his expertise reducing peak flows through Green Infrastructure alternatives.
May 10
Environmental and Water Resources Group Project Manager, Patrick Droze, co-presents on "Pollinating Green Stormwater Infrastructure in Detroit, Michigan" at the Water Environment Federation's (WEF) inaugural symposium on stormwater management in Ft. Lauderdale, Florida at 11:00 a.m.
This symposium offers technical expertise from stormwater management professionals with forum discussions covering leading topics and latest technologies in the industry and 15 technical sessions. Droze will co-present on the firm's assistance with the Detroit Water & Sewer Department's Site Assessment and Capital Partnership programs to help demonstrate the real possibilities of green stormwater infrastructure for low-income private property owners.  
May 16
Environmental and Water Resources Group Project Manager, Patrick Droze, presents on "Reimagining Detroit's Urban Site Runoff", and Director of Transportation, Pat Wingate, and Senior Project Manager, John Katers, co-present on "Leveraging Mini and Urban Compact Roundabouts" at ACEC's Michigan Infrastructure Conference in Plymouth, Michigan. Vice President Dan Fredendall will facilitate an infrastructure panel.
The conference brings together engineers and other infrastructure professionals to share information and showcase unique and creative ways to finance and rebuild Michigan's infrastructure. Educational breakout sessions will be offered on a variety of infrastructure topics providing continuing education credits for licensed design professionals. The Michigan Infrastructure Council, created by the previous legislature, will present its 180-Day Report.
May 23
Environmental and Water Resources Group Infrastructure Planning Practice Leader Murat Ulasir presents on Machine Learning at the American Public Works Association (APWA) Michigan Chapter's annual Great Lakes Expo in Gaylord, Michigan at 9:00 a.m.
Ulasir will discuss the topic of traditional latent technology adoption by municipalities and how, in the midst of our world's "fourth industrial revolution", municipal utilities can embrace machine learning and more fully understand how it may impact the future of the water and sewer industries. OHM Advisors is a returning sponsor for this year's expo event, themed: "Everyday Heroes: First to Arrive, Last to Leave."

Event website