OHM Advisors Opens Newest Midland Office
Image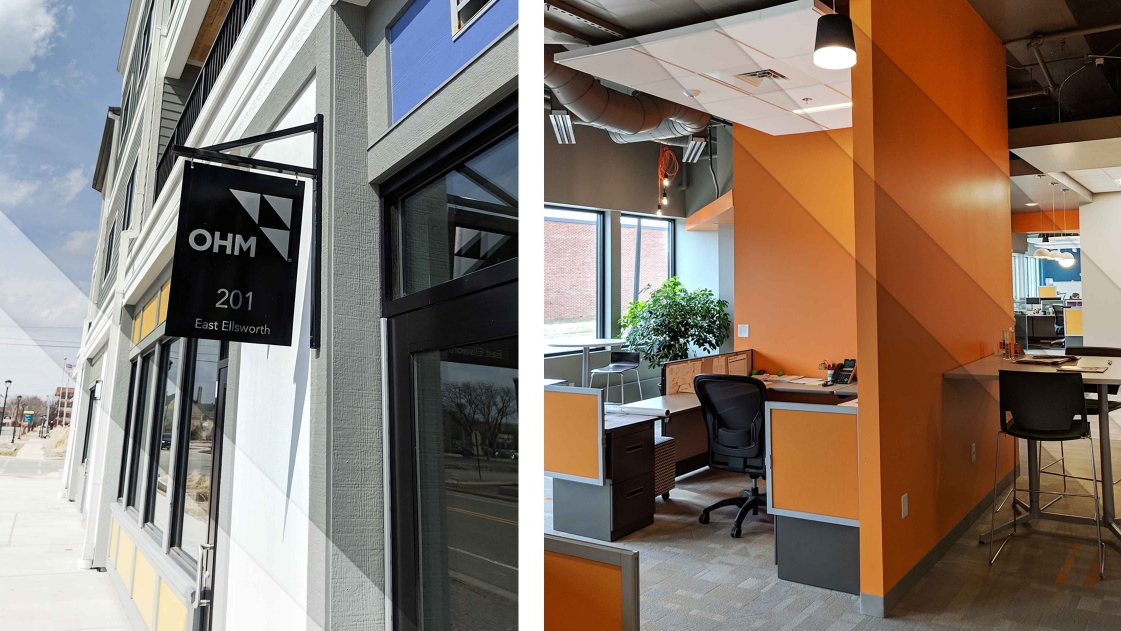 OHM Advisors has recently located to a new local office in the heart of downtown Midland, Michigan after three years in its East Main St. location. The move combines team members from both the Midland and Saginaw offices in a new 9,000 sf building designed by the firm's architectural design team. The newly-constructed mixed-use space will accommodate 25 combined team members and provide room for 15 more.
The office will house a multidisciplinary staff of OHM Advisors architects, engineers and planners and offer additional mixed-use space to future building tenants. The firm will maintain its Saginaw and Mt. Pleasant field offices consisting primarily of construction engineering and material testing services professionals.
"We're very proud to serve all of our middle Michigan community clients and thrilled to settle into our new space," said Steve Warren, Director of Mid-Michigan. "Our plans to continue to expand our service offerings in the area dovetail nicely with the relocation as we add even more talented professional staff to provide those services to our clients. We're always seeking to strengthen our commitment to them as their full-service advisors."
The new office's floorplan was designed to further the firm's multidisciplinary project collaboration process and boasts a welcoming reception area, open concept space and ample natural light.