OHM Advisors: Meet our Experts Series
Image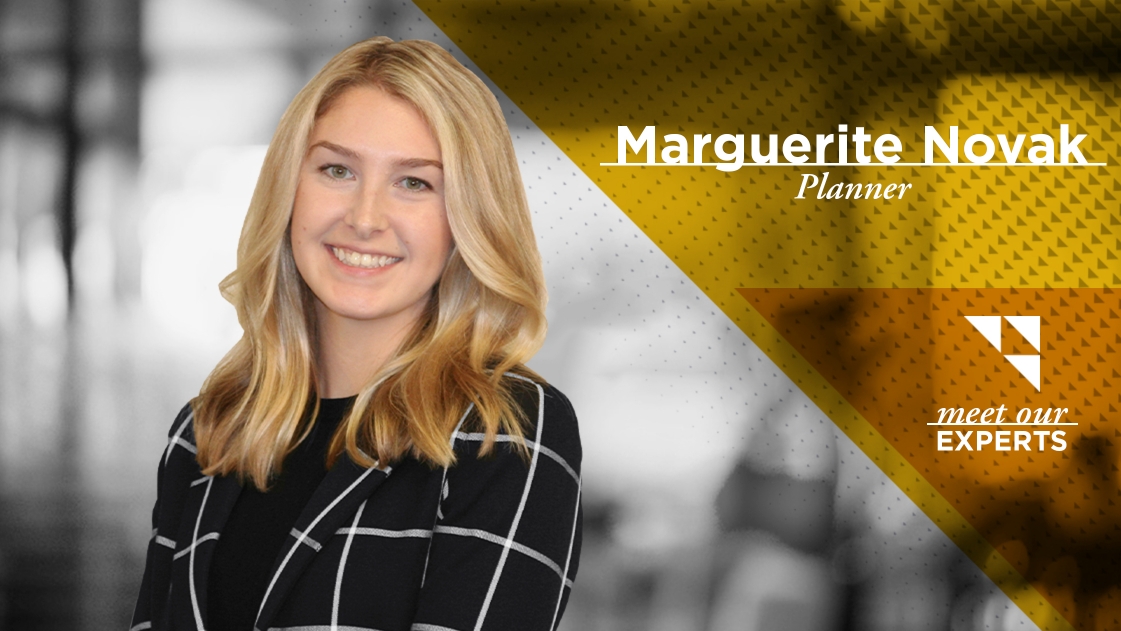 Quick Facts about Marguerite
We checked in with Marguerite in the Detroit office to chat about her work with the firm's Planning team, the impact of the last year on urban and rural communities, and her thoughts on writing a cookbook someday.
Why Planning? What would you be doing professionally, if not that?
I've always felt very connected to spaces and places and noticed how they can evoke certain feelings or behaviors. Planning allows me to think about how the built environment—and the policies that shape it—can positively impact people's quality of life. I think this interest in improving the people-place relationship is where my passion for planning grew.
If not planning, I would probably work as a curator or at an art museum in some capacity. I worked at a contemporary art museum in college and took a few courses in Art History—which I absolutely loved. Museums offer public space that allows for such a personal experience and a quiet atmosphere to get lost in your own thoughts. 
List a few adjectives that describe you.
Conscientious, (trying to be more) thoughtful, and especially clumsy.
What do you think is the single most important thing (world event, invention, social phenomenon) impacting your industry?
I believe that issues relating to social justice and inequality are among the most pressing matters facing our communities. Many historical planning practices have perpetuated these inequities through discriminatory design and policies centered around housing, land use, transportation, and general disinvestment in minority communities. Recent events have further magnified these disparities and a more informed and thoughtful approach to planning can help begin to address them. This will be an ongoing challenge, requiring a renewed commitment to the health, safety and welfare of all communities.  
What are you most looking forward to in the future for your industry?
There remains uncertainty regarding the long-term social, economic and health impacts of COVID-19 on our communities. I am most looking forward to seeing how our industry responds to these potential changes.
I've talked to many people who believe that over time, we'll just revert back to our old ways and our communities will function just as they always have. While I think this is true to a certain degree, I don't think we can ignore the renewed relevance in outdoor recreation, green spaces and flexible public spaces, as well as the shifts in when, how and where we work. We've been forced to do things differently, which has brought new priorities for many of us.
Tell us about an item on your bucket list.
I've always loved to cook and like many during the pandemic, have been cooking at home A LOT. I've started writing down some of the recipes that I make onto postcards and placing them in an empty photo album. Someday, I'd love to actually turn it into some sort of legitimate cookbook.  
If you could have coffee with one person of any past or present generation, who would it be, and why?
Although I've never met him, I'd like to have coffee with my great grandfather. He owned a tobacco company in Detroit during the late 1920s and 30s and is rumored to have been involved in rum-running across the Detroit River. I'm fascinated by Detroit's history and to get the opportunity to hear stories from a Detroit entrepreneur during the Great Depression and Prohibition would be incredible.
Finish this sentence, "to me, success is..."
Measured by your impact on others.
Read more about Marguerite and the work she does for OHM Advisors and the Planning team.