Kerkez Selected as a 2019 ACEC Young Professional of the Year
Image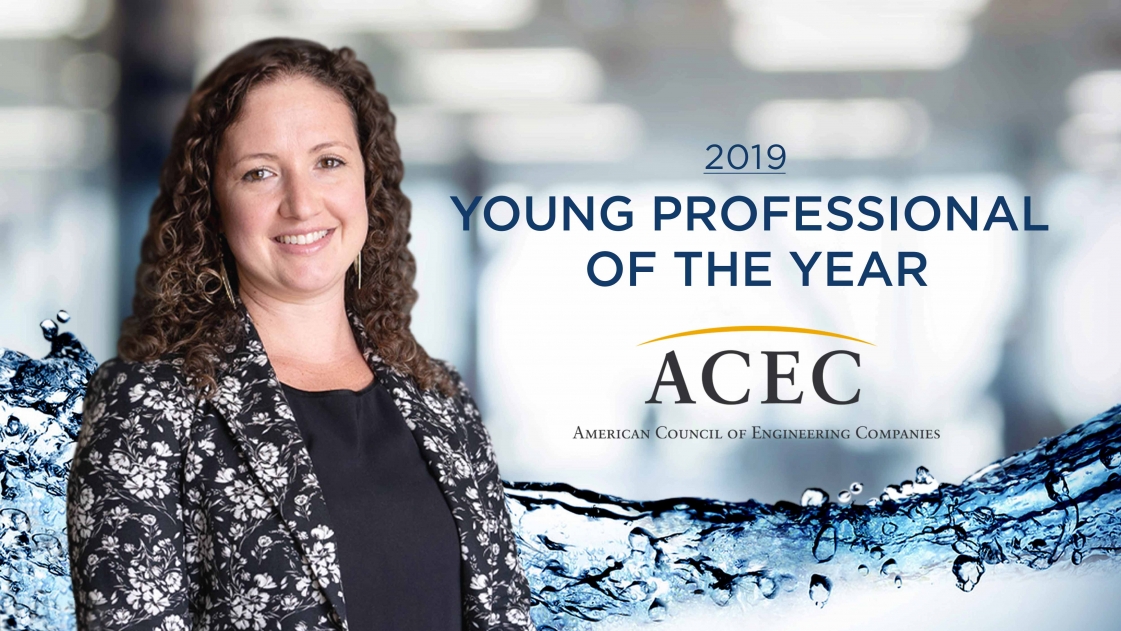 Lindsey Kerkez, an engineer in OHM Advisors' Environmental & Water Resources Group (EWRG), has been named a 2019 Young Professional of the Year by the American Council of Engineering Companies (ACEC) alongside four of her engineering peers across the nation. Awarded this year to five young professionals, the designation recognizes the important work of U.S. engineers under age 35 and the impact of their work on society.
An accomplished member of the firm's EWRG team, Kerkez serves in a dual managerial role, acting as both project manager and Water Resources Modeling and Analysis Group manager for a team of 25 engineering professionals working to help communities solve their most challenging water problems. Kerkez's expertise lies in the development of comprehensive water asset management plans, and after her involvement with the drinking water crisis in Flint, Michigan, she created a cross-discipline internal team to help communities adapt to emerging drinking water contaminants. As OHM Advisors' lead engineer on drinking water regulations, she travels across Michigan to advise communities on reducing lead risk in their drinking water.
Kerkez is passionate about improving and maximizing water infrastructure systems for communities and dedicated to the enhancement of her profession. She is an active member of and leader within the American Water Works Association, where she co-authored a national report on asset management legislation recommendations for the organization. She is also a member of the Michigan Water Environment Association (MWEA) and a regular returning speaker at universities and colleges throughout Michigan, where she speaks with students about the role of engineers in positively impacting communities.

About ACEC's Young Professional of the Year Award:
The American Council of Engineering Companies Young Professional of the Year Award strives to promote the accomplishments of young engineers by highlighting their engineering contributions and the resulting impact on society. The campaign is designed to enhance and improve the image of engineering by recognizing young, diverse and talented engineers, thereby portraying engineering as an exciting profession open to everyone.
About OHM Advisors:
OHM Advisors is the community advancement firm. Founded in 1962, we deliver award-winning work across the architecture, engineering, and planning spheres. With more than 500 employees in offices throughout Ohio, Michigan, and Tennessee, our team partners with leaders at all levels of government, school districts, developers, universities, and private companies to create great places.