Inspecting, Repairing, Replacing Aging Infrastructure with Trenchless Technology
Image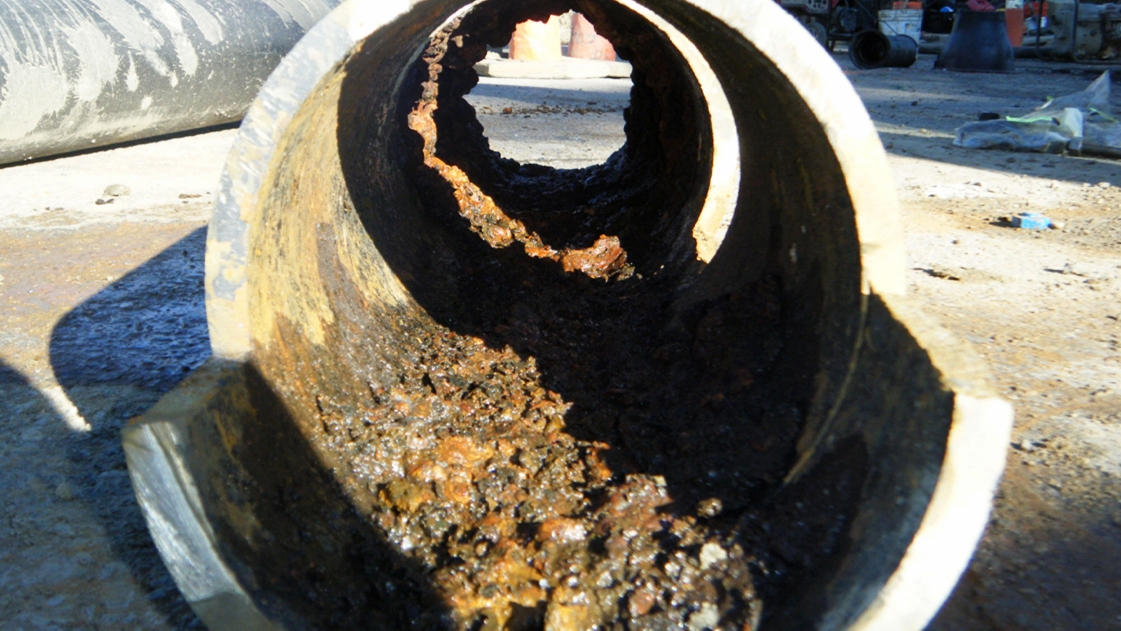 As underground utility expert, I see a lot of bad pipes. In fact, the American Society of Civil Engineers recently gave U.S. infrastructure—water distribution pipelines and sanitary sewer systems—a D+ grade, the result of years of deferred maintenance due to lack of funding, as well as plain old aging. Our country's building boom that picked up after WWII and continues to this day has left many assets in our largest cities averaging 80-100 years old. Our urban infrastructure is nearing the end of its usable life. 
That means there are a lot of underground pipes that need to be rehabilitated or replaced in coming years. That's where we come in. 
When proposing services to our clients, we often rely on alternative construction methods like trenchless technology in order to save them time and money. If you're not familiar with the term, it can be defined as "a family of methods, materials, and equipment capable of being used for the installation of new or replacement or rehabilitation of existing underground infrastructure with minimal disruption to surface traffic, business, and other activities." It is a rapidly growing sector of the construction and civil engineering industry.  
While it has the moniker of being a "no-dig" solution, it's important to point out that trenchless technology is almost never 100% trenchless. There are instances where excavations may be needed, before, during, or after trenchless technologies are used to facilitate the work. Entrance and exit pits, reconnecting services, and repair of voids in advance of lining are just a few examples of excavations associated with trenchless construction. The real joy and flexibility of trenchless is that in many cases the locations of the access pits can be chosen to minimize disruption. 

Three key uses for trenchless technology 
1. Inspection – In order to evaluate the conditions of underground infrastructure, there are many trenchless technologies that can used. For example, within pressurized piping like water mains or force mains, leak detection is one of the first things that is done to monitor a system. Leak detection is usually accomplished with acoustic sensors in contact with the liquid column to hear for "noise." Or, robotic cameras can be used to autonomously investigate sewer conditions. These assessments can inform decisions to rehabilitate or replace underground pipes. 
2. Rehabilitation – To repair infrastructure, we can leverage technologies such as chemical stabilization (or grouting) to seal leaks, slip-lining, spray on lining, or cured-in place pipe (CIPP) to line and prevent leaks. Pipe bursting is a technique that allows the complete replacement of defective pipelines in the same path without any substantial influences on soil or groundwater. Slip-lining is a simple solution where a smaller pipe is installed inside a larger pipe. 
3. Replacement – When constructing new pipes, understanding ground conditions is pivotal in choosing the best trenchless technology to utilize. Some of these methods include:
Horizontal Directional Drilling (HDD) involves drilling into the earth to create a horizontal bore under the surface along a planned pathway through which pipes and conduits may pass. Once the HDD creates a borehole of suitable size, which may require one or multiple passes by the drilling apparatus (reaming), the conduit or pipe is pulled into the borehole and connections are made to the appropriate utilities after testing. This is a great solution if you need to install pipes passing under manmade or natural obstructions such as sidewalks or ponds.
Micro-tunneling is an effective method of installing pipelines in areas where a maze of underground utility lines already exist. It is a tunneling process that uses a remotely controlled micro-tunnel boring machine combined with the pipe jack-and-bore method to directly install pipes underground in a single pass. 
Guided pilot tube installs a 4-inch steel pilot tube from a shaft to another shaft using line of sight down the center of the tube, steering like a directional drill, and provides line and grade accuracy of ¼" in 500 feet. It then uses technology similar to micro-tunneling (i.e., power auger) to follow the pilot tube from one shaft to the other jacking the pipe of choice in place as it goes. It provides exact grades for smaller pipes and can be done in the presence of groundwater to reduce the dewatering needs and risks. 
Every project is different, and as your construction engineering team, we thoroughly review all options to propose the best solution. Some considerations we review include:
Evaluation of existing utility
Pipe capacity—Water Modeling and Sanitary Sewer Evaluation Studies
Existing ground conditions
Depth of existing utility
Other existing utility conflicts
Site conditions
Number of service connections
We conduct an overall assessment of the infrastructure to propose the cost effective overall plan for the life of the utility. Many times that is repair now, not replacement. 
Benefits of trenchless technology 
There are many advantages of alternative construction methods that make them worth considering for your next project. They include: 
Environmentally Friendly – Traditional open-cut methods and equipment for the installation and replacement of underground infrastructure can be highly polluting, and trenchless projects offer an alternative that improves the carbon footprint on construction projects.  
Minimal Disturbance to Surroundings – No one likes their home, business, or morning commute to be affected by construction. The footprint for a trenchless construction zone is smaller and often times done in an existing right of way. 
Decreased Rehabilitation Time – Because trenchless construction methods require little digging, the time to rehabilitate the work area to equal or better condition is decreased. 
Saves Money – Because projects can be completed in less time—including prep and restoration—with decreased disturbance, projects that incorporate trenchless save money. 
At OHM Advisors, we're proud to be ranked No. 36 in "Top 50 Trenchless Technology Design Firms" in the country as rated by Trenchless Technology Magazine in 2018. We are committed to staying on top on the trends and technologies that impact our work, and we look forward to serving you.