Hilliard Station Park Opens in Time for the Holidays
Image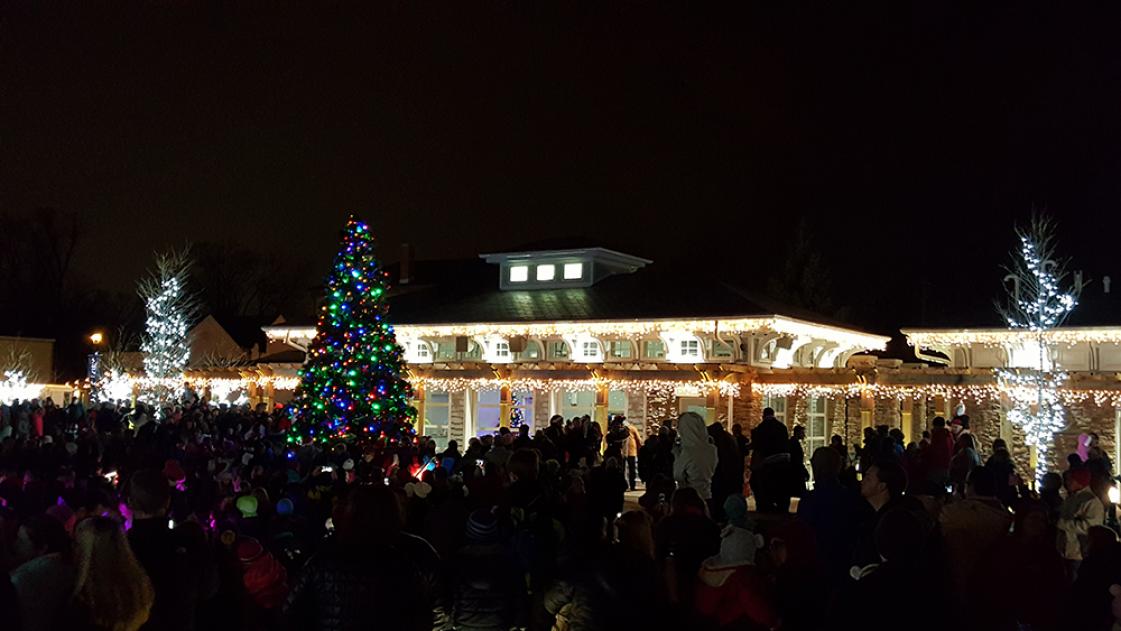 Ribbon cutting for new Hilliard Station Park coincides with annual Christmas tree lighting ceremony
After 7 years in the making, Hilliard Station Park made its debut at the City's 26th annual Christmas Tree Lighting Ceremony on December 3.
According to the City and the local papers, more than a thousand people turned out for the event, including members of OHM Advisors' urban design and architecture team who collaborated with the City on this project.
Located at the southwest corner of Center Street and Main Street in Downtown Hilliard (a suburban community outside of Columbus), the park serves asboth as a recreational hub for the Heritage Trail and a year-round community event space.
The park's design pays homage to the site's original use as the City's train station and town center. Part of a much larger revitalization effort, the park brings activity back to the downtown by offering a venue for community events and respite for people using the Heritage Trail. Features include an amphitheater, a spray park, a multi-functional building, an outdoor fireplace, outdoor seating, trailhead sculptural elements, a shade sail, synthetic turf, and bike racks.
About OHM Advisors:
OHM Advisors is the community advancement firm. Founded in 1962, we deliver award-winning work across the architecture, engineering, and planning spheres. With offices throughout Ohio, Michigan, and Tennessee, our team partners with leaders at all levels of government, school districts, developers, universities, and private companies to create great places.