Nashville Welcomes Architects Calhoun and Edwards
Image
Recent hires expand architecture staff to five offices
OHM Advisors is pleased to welcome architects John E. Calhoun, Jr., AIA, LEED AP, and Matthew (Matt) Edwards, AIA, LEED AP, to our Nashville team. The pair brings a combined 35 years of experience to our multidisciplinary practice, as well as the ability to provide local architectural services to the growing Nashville market.
As principal, John will lead efforts to bring comprehensive architectural services to our Tennessee clients and will focus on developing his team to meet the need of our diverse clientele. As a project manager, Matt will be responsible for project coordination, client services, and project delivery.
John and Matt have each been in Nashville for more than a decade and have been working together for the past seven years. John began his career in Nashville at Tuck-Hinton Architects, where he worked on projects like the Frist Center for the Visual Arts, Lipscomb University Allen Arena and the Ezell Center for Biblical Studies at Lipscomb University. He later joined Hastings Architecture Associates, where he was a studio lead and project architect for several high-profile projects in Middle Tennessee, such as Franke Foodservices Headquarters, 1201 Demonbreun Mixed-Use project, Goodwill Headquarters, Pinnacle Financial Partners Offices, Coleman Park and McCabe Park Community Centers. John helped develop the practice for the better part of five years before deciding to go into business for himself, founding Studio C Architecture + Design in 2010. He later became a founding partner of kennon|calhoun Workshop, where he worked on a wide range of commercial, retail, hospitality, institutional, and residential projects as principal.
John began teaming with OHM Advisors close to five years ago and began recognizing parallel philosophies about design and project approach almost from the start. He recalls a shared focus on doing the "right thing" for clients and a common understanding of many types of project work.
"They're the municipal engineers for dozens of communities—in some cases for as long as 55 years—but they've also designed headquarters for Fortune 100 Companies and created plans for cities and large-scale developments across the country. I relate to this broad-based experience and think it strengthens the solutions we can offer to clients. When the opportunity to join the firm presented itself, it just felt natural. "
Matt graduated Cum Laude from Auburn University in 2004, completing his final year of studies at the College of Architecture's prestigious Rural Studio program where he was part of a student team that designed and constructed the Perry Lakes Bridge project. This experience served as the basis for his design philosophies, teaching him that thoughtful design can have an impact on individuals and communities.
Thirteen years later, he is committed to exceeding client expectations and to treating every project, regardless of size and scope, with an equal level of care and attention. Upon graduation, Matt found employment in Nashville as an architectural intern at the office of Gilbert|McLaughlin|Casella Architects and later with John Calhoun at Studio C Architecture + Design. When John formed a business partnership to create kennon|calhoun Workshop, Matt was the first employee hired.
Collectively, John and Matt are NCARB registered, licensed to practice in Tennessee and Kentucky, and are LEED Accredited by the U.S. Green Building Council. Some of their recent work includes the Row at Beverlywood Townhomes on Wedgewood (see rendering below), Three Levels Custom Residence in Kentucky, ISHA Institute of Inner Sciences – Adobe of Yoga in McMinnville, the Moxy Nashville Hotel at Lower Broadway (see rendering below), Franke Foodservices Warehouse Addition, 11th and Buchanan Mixed-use Project and Midtown Fellowship Masterplan and Renovations (see rendering below) located in the 12 South area of Nashville.
According to OHM Advisors Nashville Office Managing Partner Steve Chizek, the addition of local architectural services was always the goal for Nashville.
"When we opened this office ten years ago, the plan was to have all of our services—civil engineering, surveying and construction, architecture, and planning—here in Nashville, but it was important not to rush it. It had to be the right time and the right fit. We've worked with these guys long enough to know they're right for our clients and team," he said.
Please join us in welcoming this talented duo to our growing architectural team. With new hires in Midland, Michigan, and now Nashville, Tennessee, we have architectural staff in five offices. We are thrilled to be able to offer local architectural expertise to more of our clients and comprehensive services in Nashville.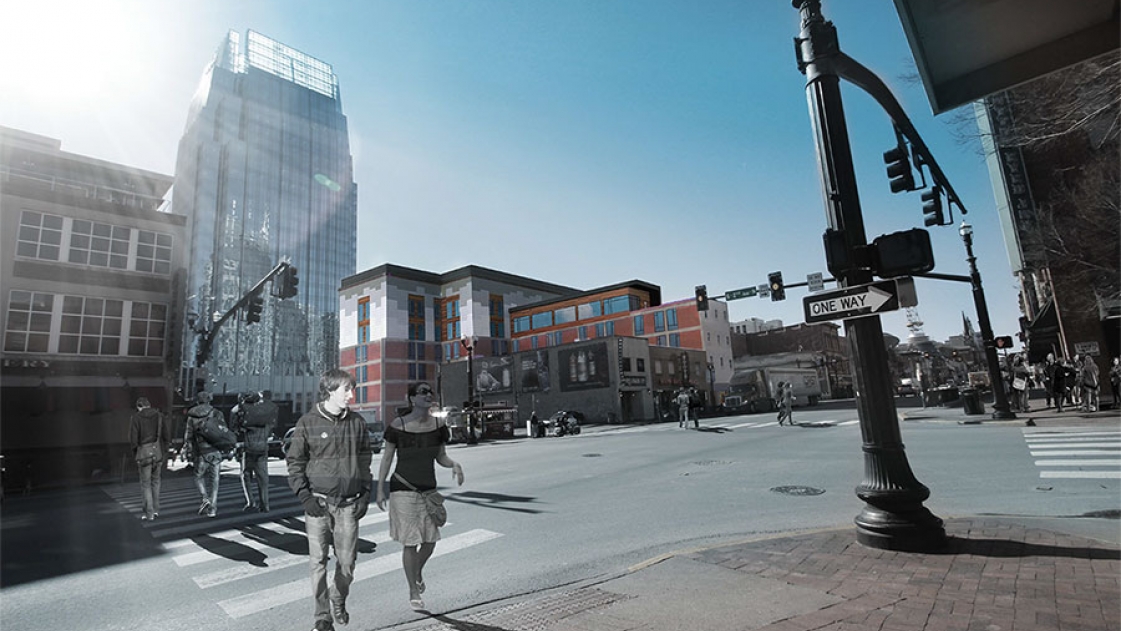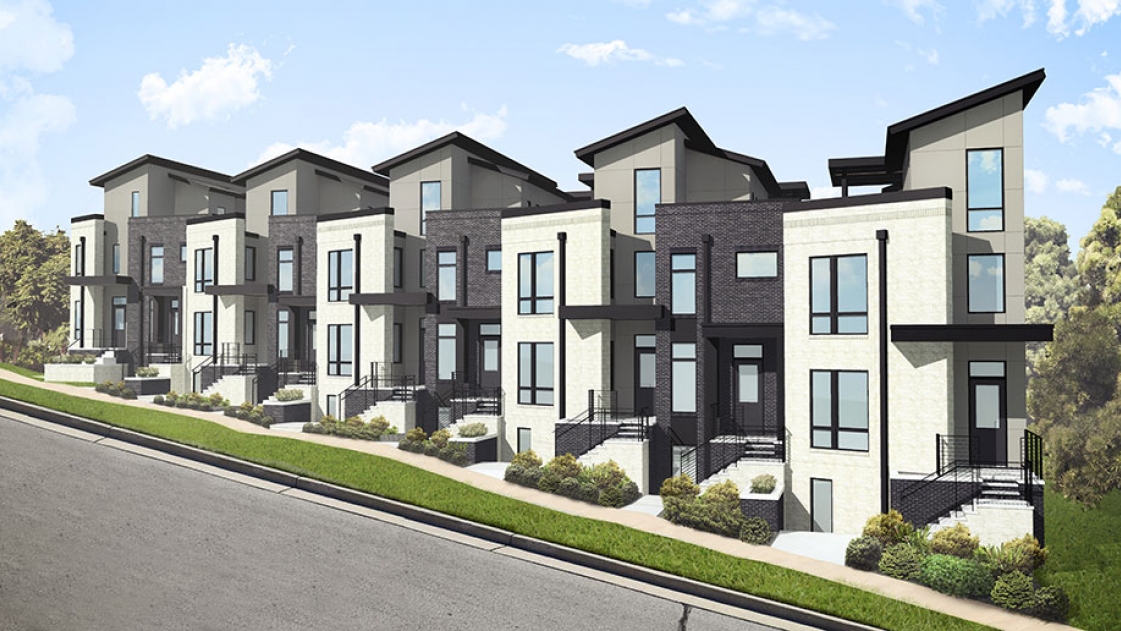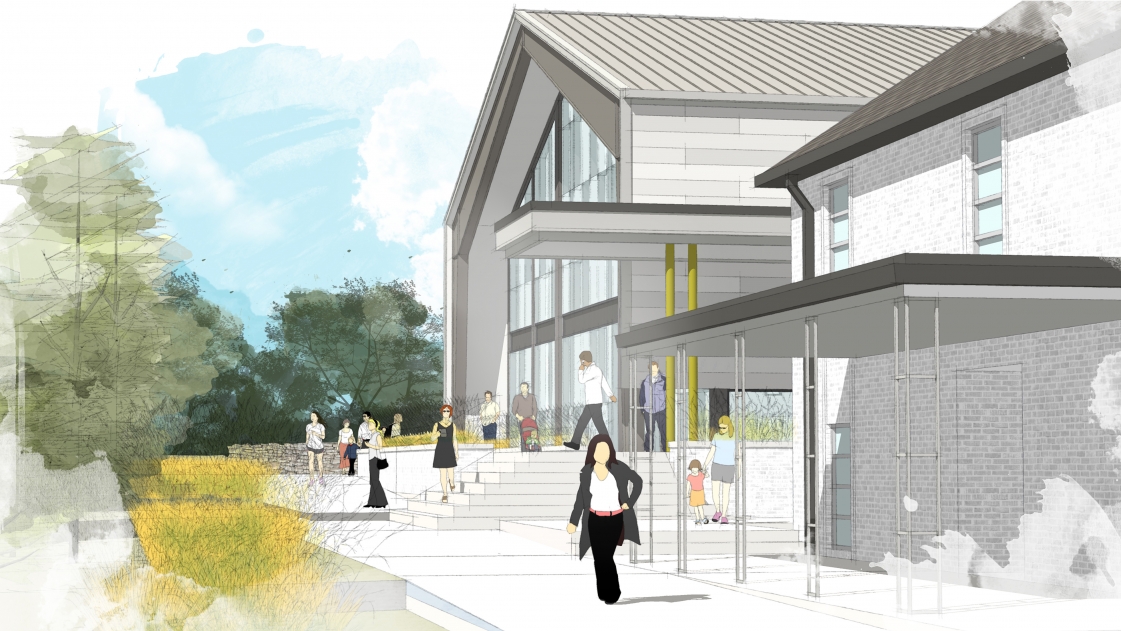 About OHM Advisors:
OHM Advisors is the community advancement firm. Founded in 1962, we deliver award-winning work across the architecture, engineering, and planning spheres. With more than 500 employees in offices throughout Ohio, Michigan, and Tennessee, our team partners with leaders at all levels of government, school districts, developers, universities, and private companies to create great places.